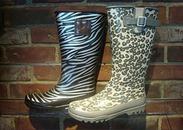 from
$173.98 ea.

Incredible 3D Texture Finish

2' high x 8' wide Panels

Grooved 6 Inches on center

Aluminum Reinforced Slots
More 3D Slatwall !
Create wall displays with designer finishes using our new 3D Textured Slatwall Panels. These exciting display panels feature realistic finishes that look and feel like authentic exterior surfaces. Available in assorted colors of Brick, Cement, Barnwood, Heavy Metal, Slate and more! With these slatwall panels, your walls will never be the same!